Page 2 of 2 •
1, 2
There is a lot going on in the interaction between rower, blade and water. Many rowers have not tried more than one blade.
Many of us have rowed with more than one type of blade, and if there is potentially a blade out there which would suit the class better, it is our duty to find it.
Experimenting with blades should lead to more knowledge, and as Rory has already pointed out we need to test the most promising oars, oarlocks and blades on actual club rowers, not just oar nerds.
Rory has made an assessment form for rowers, in which they rate their rowing experience from 1 to 10 with reasons. This is the link to it:
https://www.dropbox.com/s/rmyrifcos3j5o93/St%20Ayles%20Skiff%20Oar%20Rating%20Scale%20%20%20%20%20%20Version%202.docx?dl=0
Don Currie and I decided to proceed with 4.3m oars on the basis that if the pins in the middle of the boat at 2 and 3 were moved inboard by 70 to 80mm, the oar could be made nearly 300mm shorter and still avoid clashes at a gear of 3.
This is the new block and pin alongside the old pin hole.
This is our boat with new and old oars at Bow and 3, in the top gear (3.0) position.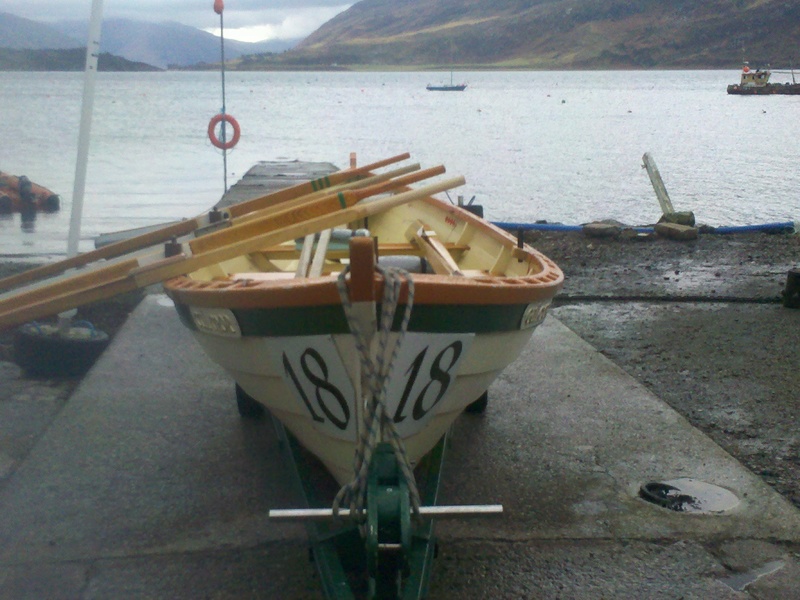 At the right of the picture you can see the inboard block and pin for oar 2.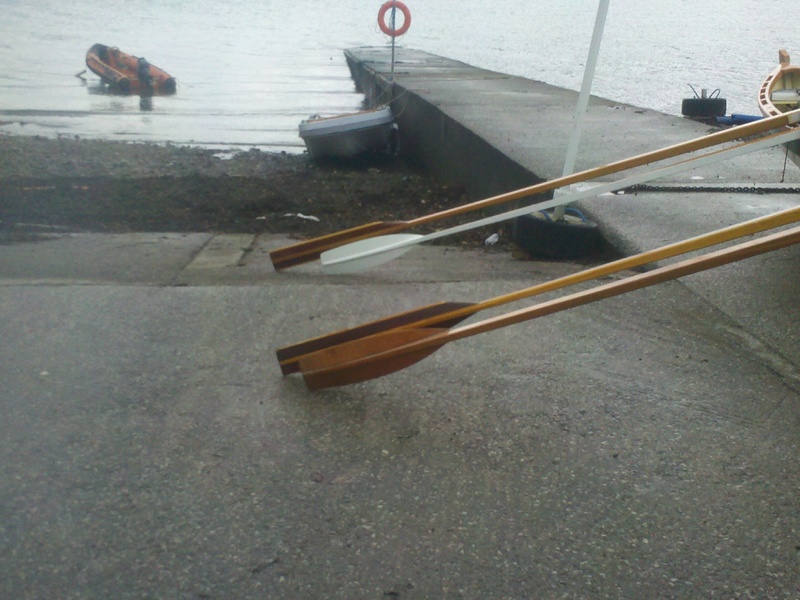 It will be seen that at bow the oars are very similar, although the shorter blade on the new oar allows it to be shorter overall (4.3m) while keeping the centre of effort in the same place.
But at 3 the inboard block for the pin allows the oar to be a lot shorter (also 4.3m) than the old oar, the inboard brings the handle to the same place (or even slightly better) There is still plenty of clearance under the oars, which in other boats is filled with wear strips and plates.
Page 2 of 2 •
1, 2
---
Permissions in this forum:
You
cannot
reply to topics in this forum